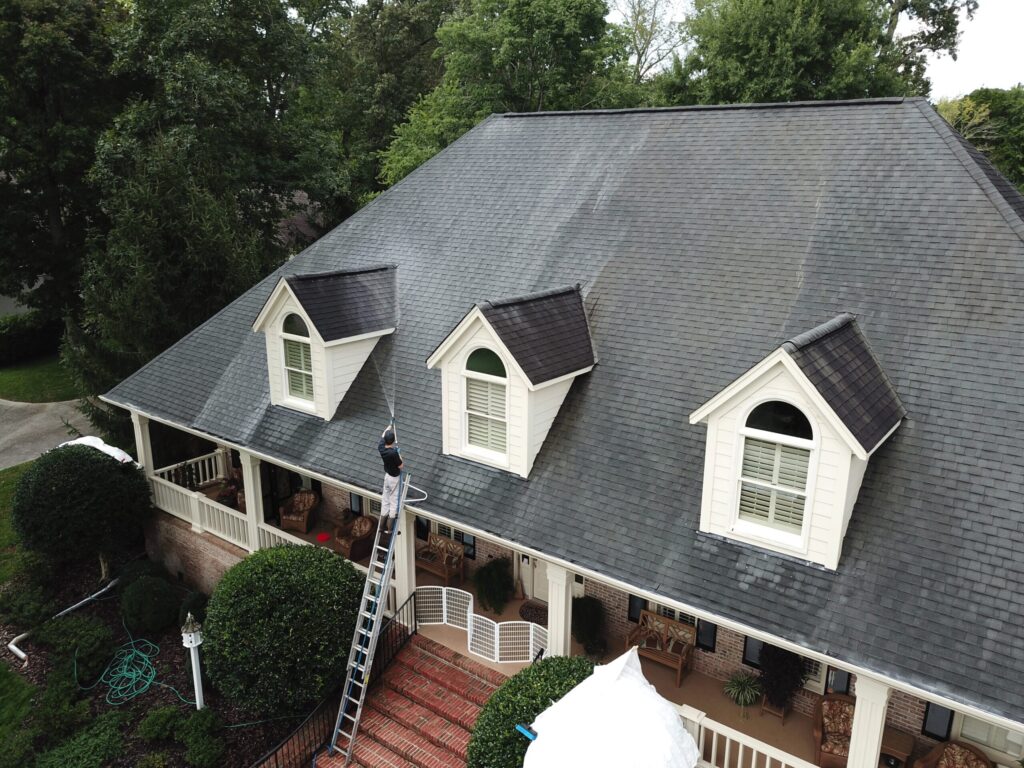 Roof Cleaning: Whole-Home Benefits

Four Seasons protects your number one investment from the very top with our roof cleaning services. Homeowners, give a nod to your roof. It keeps the rest of your home safe and dry, but it also helps it look great – no matter what the weather. With a roof cleaning service from Four Seasons, you can anticipate:
• Better value
We provide effective, regular roof cleaning service that eliminates the need for you to invest in a full-blown replacement. With professional care, your shingles will serve you for more than 10 years longer
• Better curb appeal
If you're putting your home on the market, a roof cleaning is the number one secret weapon for realtors. Our service instantly improves the overall look of your home and makes it look well-kept and inviting.
• Better quality
Since shingles are porous, algae, mold, and dirt are able to penetrate the surface. This results in stains, erosion, and even bacteria infestation. Our team permeates your roofing to remove buildup, strip stains, and restore the beautiful quality of your shingles.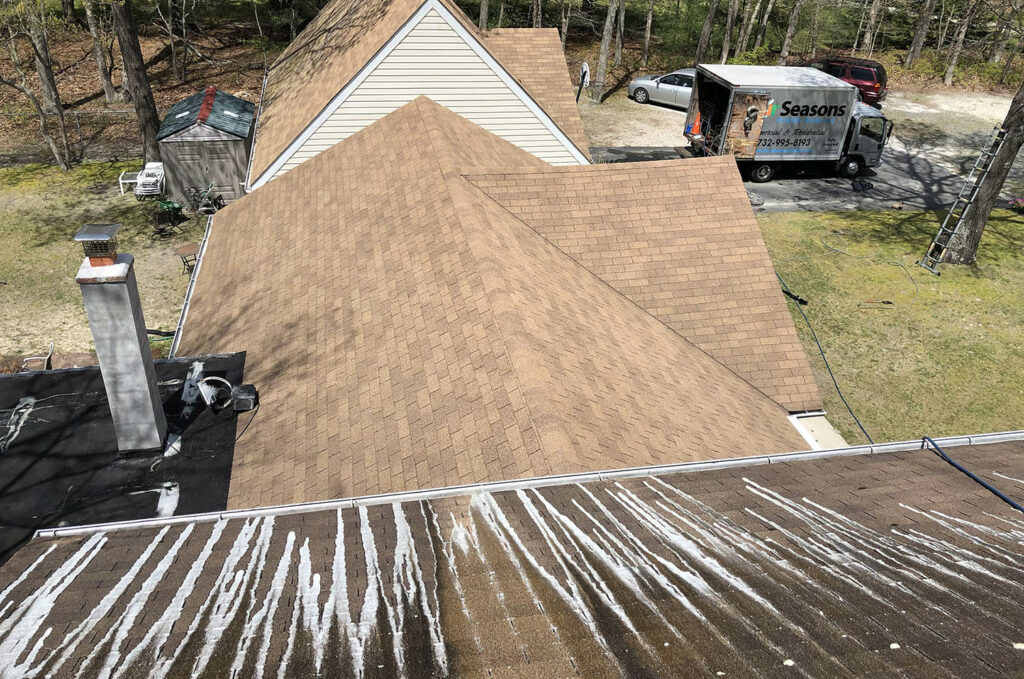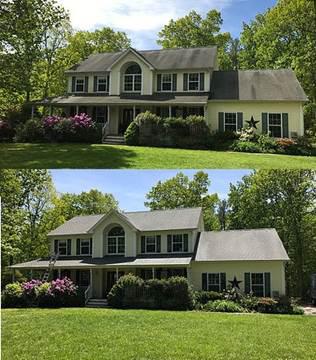 Soft Washing and Roof Cleaning Unite
Four Seasons has the best interests of your roofing at heart. Our soft wash service is the only way to safeguard the quality of your shingles and maximize curb appeal.
Using low pressure washing equipment, we carefully circulate cleaning agents across your entire roofing surface. The deep penetrating power of our roof soft washing cleaning technology makes it possible to completely restore the affected area. No matter how grimy and stained your shingles are, Four Seasons can reverse the damage.
A functioning roof is essential to the long-term quality of your home… And a streak-free roof is essential to its curb appeal. Get the best of both with a roof cleaning services from Four Seasons!